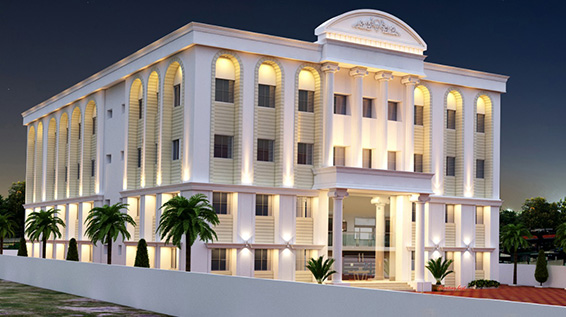 Guided by the age old maxim of "knowledge is power," Seth Anandram Jaipuria School, Satna ensures proper assimilation of knowledge and values in all stakeholders – students, teachers, and parents – within the school ecosystem. We are committed to "empower, enthuse, and excel,"through hard work, dedication, consistency and focus. We provide a level playing field where our students can stay motivated and achieve success in academics, sports and extra-curricular activities, thereby growing to their full potential.
We provide rich experiences to further cognitive, social, emotional and spiritual development of all our students so that they can find a secure foundation essential for leading productive lives in the future. Our approach is learner-centric and the teaching methods are interactive. The idea is to ensure that the curious minds participate actively in the learning process and explore new concepts on their own to create a solid foundation for success and growth.
We provide a nurturing and caring environment where the parents along with teachers can take an active role in various activities and contribute positively to every aspect of the child's growth. We strive to create a learning experience that nourishes values such as compassion, kindness and friendship while the students are assimilating knowledge about the world around them.
Unique Features:-
Multi Acres of Lush Green Campus with state-of-the-art infrastructure
Classrooms with digital smart boards
Buses with GPS Tracking
Strong Focus on Value Based Education
Wordsworth language lab
Continuous Faculty Development
Splash pad for junior kids
Safe and Secure Environment
Hygienic Canteen
Classes for Extra Curricular Activities